Epson V600 vs Epson V800 – Blog
Epson V600 vs Epson V800: The Epson V600 and V800 are two of the most powerful scanners for Color Photo, Image, Film, Negative & Document Scanner.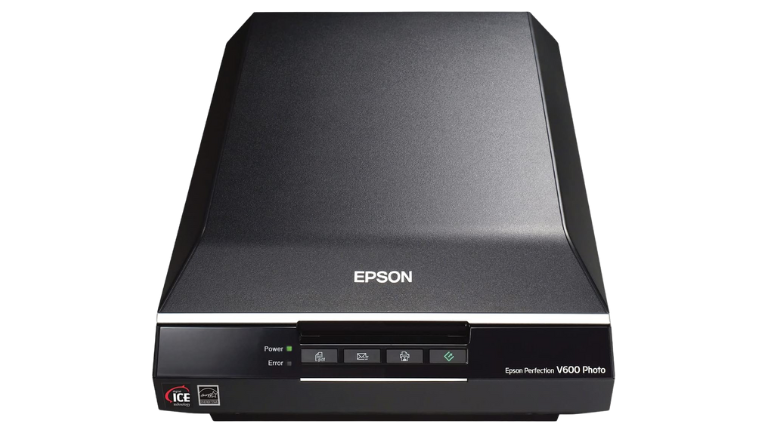 Item Weight: 9 Pounds
Wattage: 16.5 Watts
Dual Lens System: No
Date First Available: September 18, 2009
Dmax: 3.4 Dmax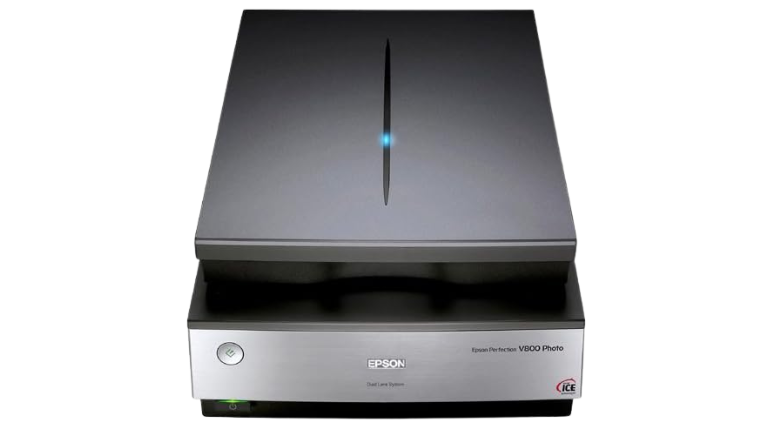 Item Weight: 20.9 Pounds
Wattage: 32 Watts
Dual Lens System : Yes
Date First Available: October 30, 2014
Dmax: Remarkable tonal range – 4.0 Dmax for smooth gradations & fine shadow detail
In this article, we'll look at the Epson V600 and V800 side by side, contrasting their specs, features, and performance so you can make an educated buying decision.
A brief overview of the key similarities and differences.
Dual-Lens Technology: The Epson V800 has distinctive dual-lens technology, which stands out in comparison to the V600. This cutting-edge function improves image quality, clarity, and precision in ways that the V600 model cannot match, making it ideal for photographers and film fans.
Popular: According to the numerous favorable reviews the Epson V600 printer has received on Amazon, it has become quite popular. Its powerful scanning capabilities, intuitive UI, and low price have made it a favorite among both working photographers and amateurs.
Dimension: The Epson V800 is somewhat bigger than the Epson V600, measuring in at 19.8 x 12 x 6 inches compared to 19 x 11 x 4 inches for the V600. Those who are tight on space may want to think about the somewhat larger dimensions.
LED Illumination: LED illumination and 6400×9600 DPI (dots per inch) are standard on both the Epson V800 and V600 printers. Since anyone running either the Windows or Mac operating systems can use these scanners, they appeal to a large audience.
Released Date: In comparison to the Epson V800, which was released in 2014, the Epson V600 first appeared on the market in 2009. Due to its greater age, the V800 model may have benefited from technological developments and upgrades.
Price: The Epson V600 stands out as a more reasonable alternative if cost is a major consideration in your selection. Its low price makes it a viable option for individuals who need reliable scanning without breaking the bank.
Weight: The Epson V800 is one of the larger choices in terms of weight, coming in at 20.9. The Epson V600, on the other hand, weighs in at a much more manageable 9 pounds, which may be helpful in terms of mobility and general handling.
Epson V600 vs Epson V800
Buy on Amazon
Buy on Amazon
Brand
Epson
Epson
Resolution
9600
9600
Item Dimensions LxWxH
19 x 11 x 4.6 Inches
12.1 x 19.8 x 6 Inches
Item Weight
9 Pounds
20.9 Pounds
Wattage (D)
16.5 Watts
23 Watts
Dual Lens System
Connectivity Technology
USB
USB
Date First Available (D)
September 18, 2009
October 30, 2014
Dmax
3.4 Dmax
4.0 Dmax
Most Popular Questions About: Epson V600 vs Epson V800
What is the difference between Epson V600 and V800?
The resolution of the V600 and V800 is 6400 DPI. The V600's blacks aren't as deep as the V800's since the former only has a 3.4 Dmax and the latter a 4.0 Dmax. The V550, V600, V800, and V850 all feature the same sluggish and poor USB 2.0 connectivity.
Is Epson V600 a good photo scanner?
Conclusion of the Digital Camera World The Epson Perfection V600 is the simplest and fastest way to scan film at home with truly high quality. With a resolution of 6400 dpi, it produces images that are almost identical to those of the more costly Epson V850.
What resolution is Epson V800?
The Epson V800A's 48-bit color depth, high 6400 dpi optical resolution, and scan resolution of 6400 x 9600 dpi guarantee that every last detail will be captured and colors will be faithfully reproduced. Additionally, users may record a large dynamic range with a Dmax rating of 4.0.
How many pages can Epson scan?
Put the first page of your document on top of the other pages before loading the full document—up to 30 pages—into the ADF. Select Scan from the menu. A window with file save settings opens. Choose PDF as the Type option.
How old is the Epson V600?
Epson replaced the Perfection V500 Photo with the Perfection V600 Photo, a flat-bed scanner with a transparency unit, in the market in December 2009.
What resolution is Epson v600?
Resolution of 6400 x 9600 dpi This high-performance scanner offers precise film scanning for clear, colorful prints up to 17" x 22" with a resolution of 6400 x 9600 dpi. This scanner offers a full picture restoration solution with Digital ICE® for both film and prints, one-touch color restoration, and ArcSoft PhotoStudio.
How do I clean my Epson V800 scanner?
Use a towel wet with water and a mild detergent to clean the exterior casing. Clean the scanner glass with a gentle, dry cloth if it becomes soiled. Use a tiny quantity of glass cleaner on a soft cloth to remove grease or other difficult-to-remove materials from glass surfaces. Eliminate all liquid by wiping.
What is the scan area of Epson V800?
Color scanner Epson Perfection V800 for photos Transparency unit (8" x 10") integrated into the lid Four film holders are available: a 4" x 5" Film Area Guide, 6 x 20cm, 35mm negatives, and 35mm slides.
Epson V600 vs Epson V800 Reddit Answers
1. Since prints require far less equipment than negatives do, the v600 should be enough. No more information can be extracted than what is printed, and since most prints will be large enough, the v600 won't be the bottleneck.
My v800 is definitely too much for most prints, according to the scans I did of certain prints. Dust and scratches are removed, but the images themselves are hazy since the cameras, films, and prints from more than a century ago were not initially very crisp.
————————————————-

2. Currently, I suppose I would just take the medium format work to be professionally done if I'm not satisfied with the quality of the v600 rather than shell out the extra $900 for an updated scanner. I believe that's the path I would take if I did dig anything bigger up later. Or try scanning with a DSLR.
I formerly had an Epson V600. To generate basic prints and maintain a digital library for reference (my main workflow is still printing in the darkroom), it allowed me to scan negatives perfectly. To manage 4×5, I had to upgrade to the V850. Large variations in quality exist between formats. When zooming in, a 2400 dpi scan of a 35mm neg on the V600 failed; with the V850, I can see much more detail. Although I'm not experienced with DSLR scanning, the v850 is definitely the greatest flatbed scanner available.