Vitamix E320 vs Vitamix A2300 – Blog
Vitamix E320 vs Vitamix A2300: The Vitamix E320 and the A2300 are two high-performance blenders that have garnered attention from health-conscious consumers and home chefs.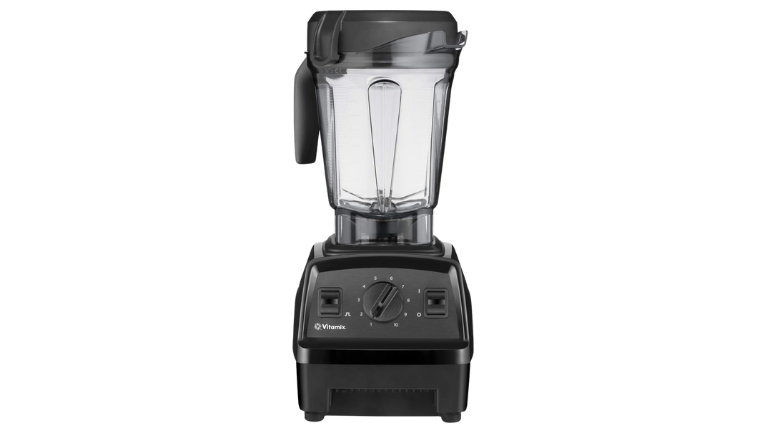 Digital Timer: No
Self-Detect Technology: No
Container: 48 OZ
Warranty: 7 Year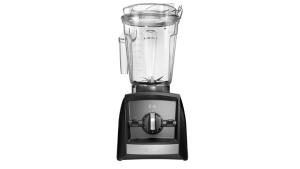 Digital Timer: YES
Self-Detect Technology: YES
Container: 64 OZ
Warranty: 10 Year
Because of their numerous practical features and functions, those who love to mix favor these powerful appliances. But which one is best for your mixing requirements? This side-by-side analysis of the Vitamix E320 and A2300 will help you choose the best blender for your needs by highlighting the features that set them apart and those that make them comparable.
A brief overview of the key similarities and differences.
Popular: The Vitamix A2300 Ascent Series Smart Blender is a much more widely distributed model than the Vitamix E320. Its sophisticated technology, stylish appearance, and user-friendly functions have won over blender fans around the world.
Weight: The Vitamix E320 weighs in at about 13 pounds, while its sibling, the Vitamix A2300, has a slimmer design and a reduced weight of just 11 pounds. Those who place a premium on mobility and convenience of use will find this difference in weight to be significant.


Price: When compared to its counterpart, the Vitamix A2300, the Vitamix E320 Explorian Blender is the most cost-effective choice if saving money is a top priority. Because of this, it's an affordable option for people who need high-performance mixing.
Similarities: The Vitamix E320 and A2300 are similar in that they are both made of BPA-free plastic and include a self-cleaning feature, a range of speeds, and a pulse option. In addition, they each have a powerful motor that reaches 2.2 peak horsepower, which guarantees strong and efficient mixing.
Warranty: The Vitamix E320 and A2300 excel even further in the "warranty" department. The warranties on both blenders are a whopping 10 years long, much beyond the industry standard of 7 years. This shows that the company stands behind the quality and endurance of their products, which is reassuring to consumers.
Extra Features: The Vitamix A2300 stands out because it has a digital timer and pre-set programs, whereas the Vitamix E320 does not. The A2300 stands out from the competition because of its superior accuracy and automated mixing capabilities.
Dimension: The Vitamix A2300 is 11 x 8 x 17 inches, making it somewhat smaller than the Vitamix E320, which is 11 x 8 x 18 inches. Users with limited kitchen space or specialized storage needs may find this variation in size essential.
Vitamix E320 vs Vitamix A2300
Buy on Amazon
Buy on Amazon
Brand
Vitamix
Vitamix
Variable Speed Control
Ten Variable Speeds
Ten Variable Speeds
WARRANTY (D)
7 Year
10 Year
Container (D)
48 oz
64 oz
Variable Speed + Pulse
Easy Cleaning, High-Performance Motor
Stainless-Steel Blades
Digital Timer
Self-Detect Technology
Item Weight
13 Pounds
11 Pounds
Dimensions
11 x 8 x 18 Inches
11 x 8 x 17 Inches
Most Popular Questions About: Vitamix E320 vs Vitamix A2300
How powerful is the Vitamix E320?
The robust 2.2 HP motor can handle even challenging ingredients to produce mixes of the highest caliber. Your Vitamix machine can clean itself in 30 to 60 seconds with a sprinkle of dish soap and warm water—no disassembly is necessary.
Does Vitamix a2300 have programs?
It lacks any internal blending programs, unlike other comparable products like the Vitamix A3500. However, you can access blending programs by using Bluetooth to connect to the Vitamix Perfect Blend app. It has many speed options, and both the top and the jar are dishwasher-safe.
Is the Vitamix E320 loud?
Therefore, if noise is an issue, you might wish to avoid the loudest Vitamix models (such as the E310 and E320), which reach a maximum speed of 98 dB.
Can Vitamix E320 be used as a food processor?
Yes, the Vitamix E320 may generally be used as a food processor. The E320 is an incredibly powerful blender that can blend, shred, chop, grind, or pulverize virtually any ingredient. This is true of most Vitamix blenders. This blender is great for food preparation, including finely cutting vegetables, in part because of its pulse feature.
How many watts does a Vitamix E320 use?
The Vitamix E320 is a powerful blender from the company's budget-friendly Vitamix line. It features a powerful 1500-watt, or 2.2 horsepower, motor, much like the more expensive options.
What is the difference between a ninja and a Vitamix?
The Vitamix features thicker, more durable plastic bottles and metal components than the Ninja, despite the fact that these two blenders initially appear to be quite comparable.
How long does Vitamix last?
In the end, Vitamix blenders are recommended for everyone who enjoys blending soups, smoothies, and other dishes at home. They have great strength, a wide range of abilities, and a long lifespan. A Vitamix blender may last between 5 and 10 years with proper upkeep, or even longer if it is used often.
How do I clean my Vitamix E320 blender?
In your container, add one to two drops of dish soap before adding warm water to the halfway mark. With the lid plug in the locked position, secure the lid. Switch to High after starting the machine on Variable Speed 1 and gradually increasing to Variable Speed 10. Run for 30 to 60 seconds on High.
Vitamix E320 vs Vitamix A2300 Reddit Answers
1. I recently purchased the E320 from Costco, and I love it! I discovered that using the personal cups for smoothies required some skill, but I read the directions weeks after trying! You won't be let down at all, in my opinion!
————————————————-

2. The A2300 cannot establish a blend time since it lacks a countdown timer. The programmable timer is available in the V1200, A3300, and A3500. The 20-ounce and 8-ounce cups are included with the V1200 (from Costco).
——————————————————–
3. I recently purchased the E320 at Costco. I'm really amazed. Then I reconsidered and returned it to the Ascent 2300 deal with the dry container. The Ascent 10-year guarantee and Bluetooth connectivity were important considerations, but the app is awful. The app's worth might increase dramatically if it is ever improved.